We having four large sheds (40 mtr X 72 mtr) for machine shop & fabrication works with 15 EOT cranes of 5Mt. capacity. In machinery we having two Electroforged welding machines for automatic welding works, six cutting machines for cutting of gratings as per customer requirement and for fabrication we having MIG, ARC, RECTIFIER & CO2 welding machines.
For handrails we having Bending machine, Drilling machine and Cutting machine with well trained team for handrail fabrication.
For Cable Trays we having Shearing machine and Plate bending machine with well trained team for Cable Tray production.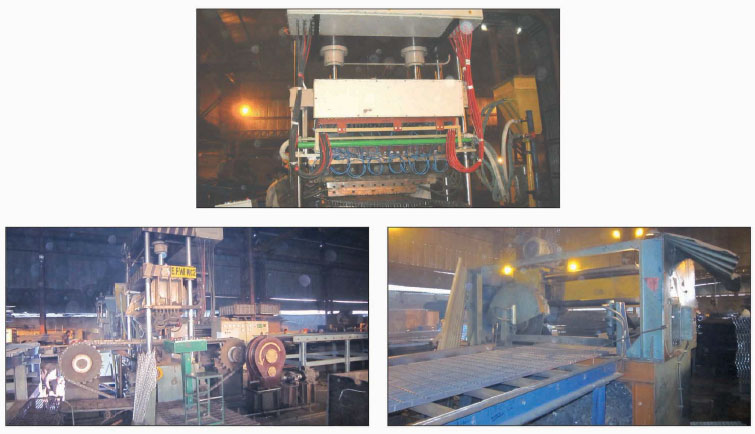 Quality Management: BRSPL is fully committed to the quality and always quality conscious. BRSPL implemented quality management system for all the areas. BRSPL is a ISO 9001:2008 certified company.
We are fully equipped with modern infrastructure and in-house testing facilities. BRSPL having well qualified quality team who are committed to quality assurance. It is mandatory to check each and every stages during manufacturing. BRSPL having well furnished laboratory and we are only using the raw material after getting clearance from laboratory tested and analyzed in all aspects. BRSPL having its quality personnel at each stage of process.
Quality and time management put BRSPL on a high where it ensures quality internationally.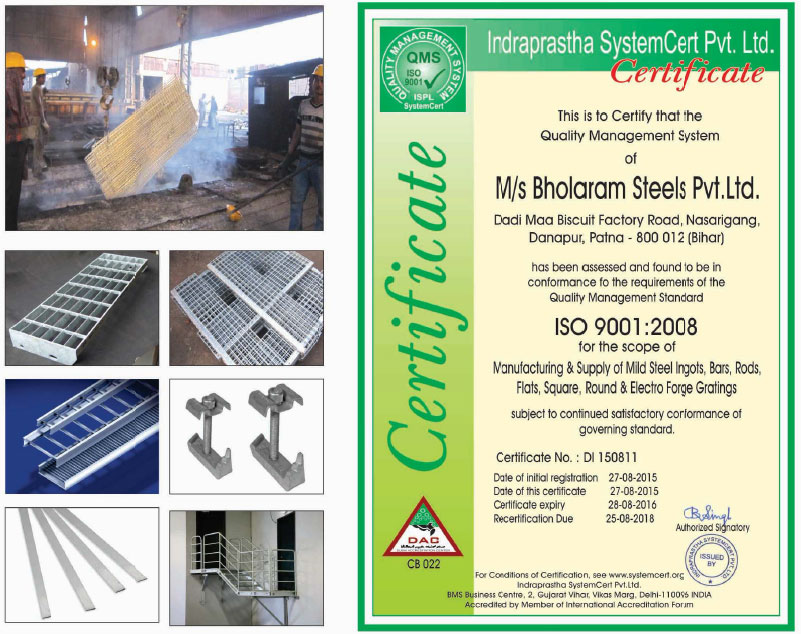 Some Special Features:
1) BRSPL offers technical advice if required to the customers in his field o service area.
2) BRSPL offers engineering support for detailing of the drawings to save the time.
3) BRSPL offers technical team visit to site for an type of technical assistance.
4) BRSPL offers transportation of materials to the sites.
5) BRSPL offers customer care number for status of materials for easy follow ups.
PRODUCT APPLICATION-
Gratings, Hand rails, Cable trays & Strips are used in following industries-
Power Plants
Oil Refineries
Cement Plant
Sugar Mill
Chemical Plant
Port Trust
Ship Building
Fertilizers Plant
External Fencing & Gates